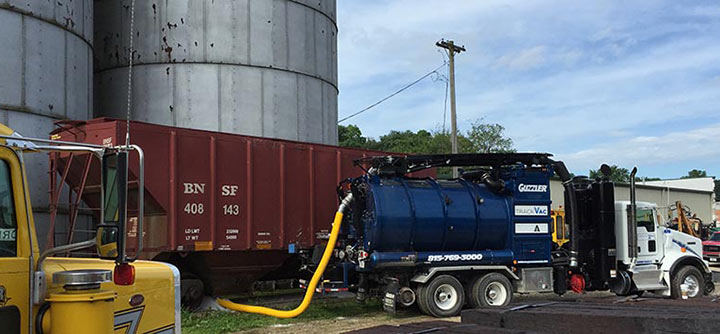 Industrial Vacuum
Track Vac's heavy duty high rail truck is not only meant for the railway,its the same awesome piece of equipment that is used for tons of applications in industry. We can arrange these services in weekly or monthly scheduled jobs, target jobs or any emergency cleanup situation.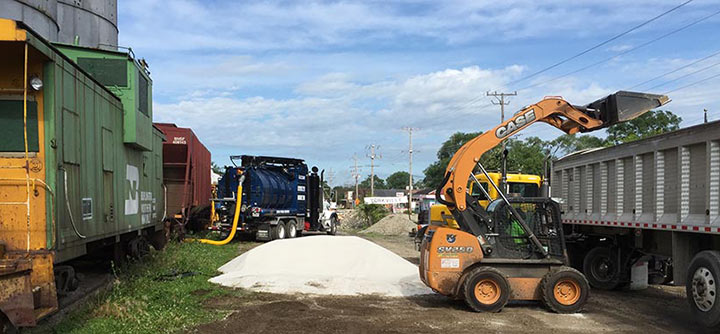 Emergency High Rail & Emergency Vacuum
Track Vac's high rail will be ready when an emergency situation arises. We are prepared to cleanup chemical spills, sand, waste and the list goes on.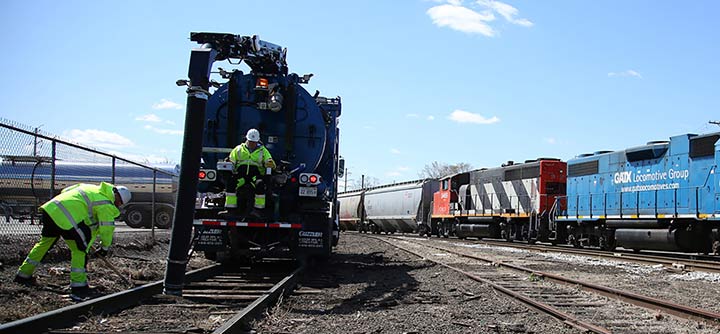 Weekly Maintenance & Support
Track Vac can support your business on a scheduled basis. This will help you get the best rates we can offer for our services.